Ace of Spades Seating Chart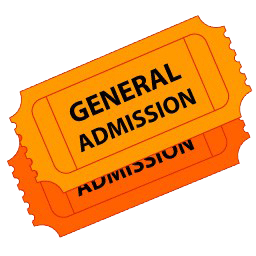 Ace of Spades is a general admission venue with room for 1000 visitors for most events. That means that if seating is available it may be limited to the bar and is offered on a first-come first serve basis. But the performance space has been arranged so that you have a clear view of the stage from every part of the room.
If you require ADA-approved assistance during your visit, then please call the venue at the number below. It is advised that you try and call at least 2 weeks ahead of your ticketed event to give the venue plenty of time to assist you.
If you require ADA-approved accommodations or emergency ADA-seating, then please be sure to contact the venue as soon as possible. You may contact the venue at (916) 930-0220.
NOTE: Ace of Spades seating arrangements may vary. Different types of events may have different seating arrangements. It is recommended you check the individual event seating chart when selecting your tickets.
Grab your tickets today and select your best seats. Check out the Ace of Spades schedule to see all the upcoming announcements and latest events.
For policies and ticket guarantee info, please see the ticket information page.