Ace of Spades Information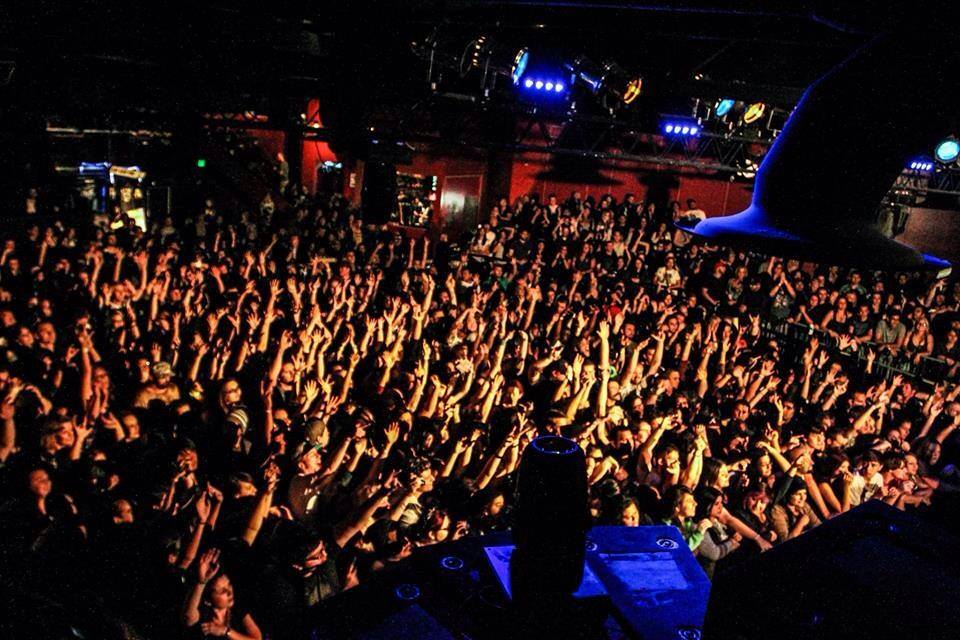 What to expect at Ace of Spades
Ace of Spades is a live music general admission venue tucked away in the best parts of Sacramento, California. Ever since it's opened it has played host to a variety of excellent bands and performers from a wide variety of musical genres. This includes Snoop Dog, Jimmy Eat World, Cannibal Corpse, as well as a whole host of local and indie darlings that have hit the music world by storm.
Once you arrive and see the classic-style marquee, you'll know that you're in for a great time. Because Ace of Spades just overflows with style from the front door to the fully-loaded bar, all the way to the stage. And best of all, the stage and acoustics have been designed so that you get those crisp and clear sounds that you demand when you go to catch your favorite bands and performers live.
But even if you want more than music from your music venues, then Ace of Spades has you covered. It's great location has several high-quality attractions and restaurants within short distance of the front door, making it the perfect destination for friendly hang-outs or romantic dates. The staff is highly-rated in customer service and friendliness, and the decor is highly regarded by critics.
Ace of Spades History
In the vibrant and bustling city of Sacramento, California, a unique and beloved music venue was born in 2011. The Ace of Spades opened its doors in 2011 and ever since then, it has been an iconic part of Sacramento's music scene. This legendary spot has not only entertained countless music lovers but has also served as a launchpad for many emerging talents.
The venue is a brainchild of Eric Rushing. The music venue was designed to showcase the best of live music and it has delivered on that promise. For years the Ace of Spades has and continues to host an eclectic mix of different music genres. Everything from hard rock, heavy metal, rap, hip-hop and even stand-up comedy acts! Many a famous artist has taken to the stage at Ace of Spades. The walls tell tales of unforgettable concerts by legendary artists such as Snoop Dogg, The Smashing Pumpkins and Awolnation! The Ace of Spades also regulary hosts local and lesser-known acts, giving them the chance to shine and be heard.
Ace of Spades has a capacity of around 1,000 patrons. The building offers an intimate and personal live music experience that larger venues often lack. The dimly lit atmosphere, coupled with the close proximity to the stage allow the fans to connect with their favorite artists and music on a deeper level.
In 2020, the Ace of Spades joined the Live Nation family. This will ensure the Ace of Spades future as a thriving music venue for years to come. This partnership has allowed the venue to continue hosting top-notch acts and also secured its position as a cornerstone of the Sacramento music scene.
Owned and Operated by Live Nation
Live Nation Entertainment, Inc. is an American global entertainment company founded in 2010. It was created following the merger between Live Nation and Ticketmaster. The company is responsible for promoting, operating, and managing ticket sales from live entertainment in the United States and the larger global community. But it also owns and operates several entertainment venues as well as managing the careers of some of the biggest music artists.
Live Nation venues are known for having a style and class that other venues struggle to keep up with. Whether the venue is a small intimate affair or a large festival-sized one, you can trust that they will make sure all guests are happy by the end of the show.
Remember, this website is not Live Nation. This site is an independent events listing guide to recommend genuine resale tickets in the event your desired tickets are not available at the box office.
More Ace of Spades information:
Ticket Policy:
Click here for our recommended ticket marketplaces ticket policies and information on authenticity guarantees.
Seating Map:
Click here for the Ace of Spades seating map and different seating sections.
Parking Information:
Click here to read about the Ace of Spades parking arrangements.
Nearby Restaurants:
Click here to see 5 recommended restaurants within walking distance of the Ace of Spades.