Ace of Spades | Sacramento, California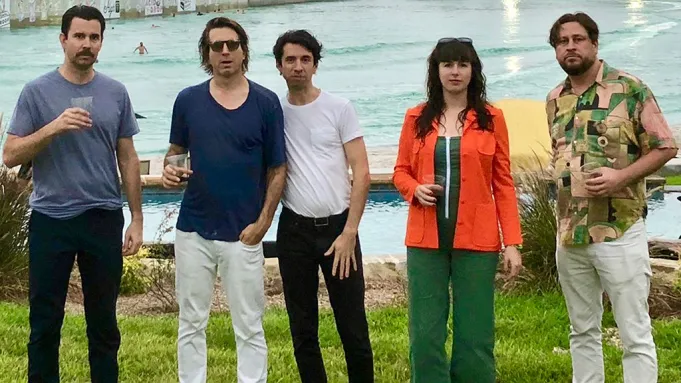 Hey, Sacramento! Get READY to dive into the grooves 'cause Poolside is hitting the stage at Ace of Spades on January 28, 2024! Can you FEEL it?
It's not just a concert; it's a sun-kissed ESCAPE. The breeze in your hair, that chill indie-dance vibe, and the man, the myth, the L.A. duo that has us daydreaming of permanent vacays - Poolside. We're talking about a live show that captures the essence of summer no matter the season.
Under the neon lights, with a drink in hand...imagine swaying to the hypnotic beats of "Feel Alright" and the smooth rhythms of "Harvest Moon". Ah, pure BLISS. You know their jams are the soundtrack to good times and that's exactly what awaits us. A chance to dance and connect, Poolside's electronic anthems fueling the night.
Don't just stream the magic; LIVE it with front-row beats and the best vibes in town! Tickets? Selling like that first dip in the deep end on a scorching day. So don't sleep on this, groove-getters. GRAB YOUR TICKETS and let's make a splash together! See you there! 🎶💦🌴
If by any chance you are curious how to turn your Sunday night into an unforgettable experience, you just found the correct page. Ace of Spades is ready offer you the chance to enjoy live one of the greatest electronic music stars at Sacramento, California. Picture this, you could be a part of an electrified crowd cheering and raving on the unforgettable music you'll get to experience, while the friendly staff is always at disposal to meet any demand. You'll feel like an A-list celeb and will not have to bother with most of the frustrations other venues fail to avoid. Especially when it comes to the parking lots nearby the venue, or the huge options of restaurants and bars located on the same street as Ace of Spades. Everything you could possibly demand for a memorable night out is available at Ace of Spades.