Ace of Spades | Sacramento, California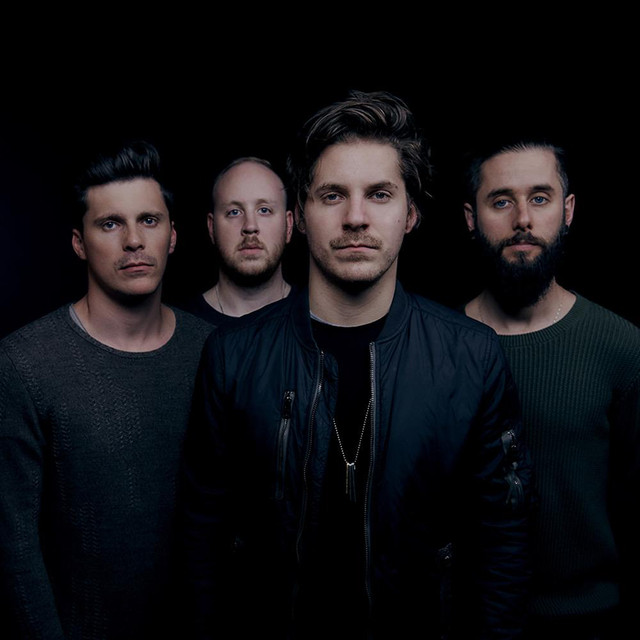 PUNKS, get ready! Our Last Night is SET to STORM the Ace of Spades, Sacramento, CA on April 23, 2024. Prepare for a night FULL of POWERFUL vocals, FACE-MELTING guitar solos, that are GUARANTEED to knock your socks off! This American post-hardcore band will be bringing it home with their killer harmonies andmeteoric melodies. Imagine the electric energy when they serve up legendary hits like 'Sunrise' and 'Same Old War'. No lame studio vibes here - we're talking the raw, MIND-BLOWING intensity of the live experience. It's not JUST a gig - it's a sonic TAKEOVER! Life's too short for boring nights in. DON'T MISS OUT. Reserve your place in the MOSH PIT now! Grab your tickets TODAY and feel the riotous rhythm of Our Last Night rip through Sacramento. Are you ready to LET LOOSE?
Imagine this: it's a warm April night in the heart of Sacramento. The time? 8 p.m. The date? April 23, 2024. Lurking on the corner of R and 14th is the Ace of Spades – a sanctuary for every die-hard concert-goer. This venue is set to baptized with the unprecedented melodic fury when Our Last Night takes the stage.
Expect a live music concert, intensified, heightened, and warped beyond your wildest dreams. Raw vocals, syncopated breakdowns, crunchy guitars, and booming drum lines which makes this genre the heart and soul of expression. The stages are more like battlegrounds where melodies are weapons, and the atmosphere, a curious concoction of ear-splitting noise and electrifying silence hanging in the air. Prepare to be charmed by the unpredictable ebb and flow, the spontaneous twists and turns, and the sheer audacity of live rock music.
About Our Last Night
Our Last Night, an American post-hardcore band, has left a profound mark that is virtually undeniable. They inject catchy melodies and ceaseless energy into a genre that's often berated for its riotous volume and alleged uniformity. Their live shows are a spectacle to behold—high voltage energy, debilitating bass lines, and heart-wrenching lyrics that tear right through you.
These guys ain't some fly-by-night boys. They've got six full-length albums under their grungy belts, toured with some of the biggest names in the genre, and even beastly survived the treacherous seas of Warped Tour. They've garnered a significant following, thanks to their blend of ferocious punk riffs and sing-along choruses that keep the crowd headbanging, moshing, and swooning in euphoria.
Ace of Spades Information
Don't lemme start the story about our venue. Ace of Spades, Sacramento's prized venue, is perfect for hosting bands of this calibre. It uniquely juxtaposes a relaxed, unpretentious vibe with its kindly professional undertow. Located in the heart of downtown Sacramento, getting to the venue is about as hard as comfort eating a pizza – super easy! Ace of Spades have got a reputation for terrific acoustics, an intimate stage, and an atmosphere that's just plain electric. Its standing room set-up puts you right in the heart of the action.
Ticket Information
Tickets? Of course, we were getting there! You can snag 'em from the box office, but to avoid disappointment, it's honestly best to trek on down to Ticket Squeeze. They've got some seriously low prices, and their fees? They're lighter than a feather.
And why Ticket Squeeze, you ask? It's simple, really. In addition to the unbeatable prices, Ticket Squeeze offers the unique opportunity to dive into a pool of resale tickets, boosting your chances of getting just the seat (or standing spot) you want.
End with a call to action to encourage the reader to buy tickets.
So, it's decision time, folks. Will you dive into the musical pandemonium that is an Our Last Night concert, or will you let a night of rock-fueled mayhem slip through your fingers? Grab your tickets, lace up your best mosh pit shoes, and make your way to the Ace of Spades in Sacramento on April 23, 2024.-it's gonna be a hell of a ride!