Ace of Spades | Sacramento, California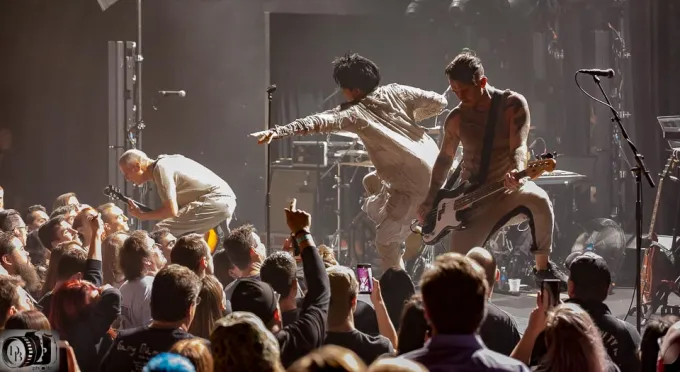 Heads up, synth-pop aficionados! Gary Numan, the electronic music pioneer, is bringing his dark-wave genius to Ace of Spades in Sacramento. This February 28th, get ready to immerse in the groundbreaking sound that paved the future of music.
The anticipation? ELECTRIC. The vibes? CHILLING.
He revolutionized our playlists, now he transforms our live experience. "Cars," "Are 'Friends' Electric?" - the hits that shaped an era will be pulsating through the crowd, delivered with Numan's iconic, icy-cool presence.
Picture it: the iconic synth lines, the moody atmosphere, and you, right in the midst of it all. A communion of shadowy electro-beats, all under the intimate Ace of Spades roof. It's more than a concert; it's a sonic odyssey you'll replay in your mind forever.
Whether you're a die-hard fan or a newbie to Numan's dystopian soundscapes, this night promises an ESCAPE into waves of nostalgia and innovation.
Feel that tingle? That's the sign. Grab your tickets. Join the legion. Be a part of the legacy.
🎫 Get them BEFORE they're gone. 🎫
Are you in the mood for a astounding techno night out? Then look no more, because Ace of Spades will turn Sacramento, California into one of the most booming places in the country this February. The program of the iconic venue delivers nothing but the leading artists in the industry. But your ticket brings you a full pack of other perks. Clean facilities, the loudest and clearest sounds to enjoy in each corner of the hall, a mind-blowing lighting show and highly-professional personnel for all your needs - you name it, Ace of Spades delivers it. Still having second thoughts? One thing is certain - you can't go wrong with any of the upcoming events at Ace of Spades. Join them and experience the leading nights of 2024.