Ace of Spades | Sacramento, California
OMG, y'all! Time to dust off those skinny jeans and dig out your blackest eyeliner, because EMO NITE TOUR is hitting up Sacramento! Seriously, this is straight-up nostalgia with a legit emo touch, and you CAN'T MISS IT. Coming atcha, August 25, 2023, at the seriously sick Ace of Spades!
Score those tickets now because let's face it, this ain't your ordinary concert. This is a total THROWBACK PARTY set to the most iconic emo and pop-punk tunes. We're talking all your fave straight-from-the-heart anthems that'll have you singing along (or should we say screamo-ing?).
Brace yourself for some classic hits – ya know, the ones that send shivers down your spine and create a lump in your throat (in the BEST WAY). You'll be neck-deep in a sea of music lovers, feeling the bass throb in your chest. Who needs therapy when you can belt out the words to "I Write Sins Not Tragedies"? Yeah, you heard right, EMO ISN'T DEAD – it's very much alive and kicking, especially on Emo Nite!
So, if you're ready to ride this nostalgic tidal wave and belt out some serious lyrics till your throat runs dry, GRAB. THOSE. TICKETS. NOW. Experience the epicness that is the Emo Nite concert like you've NEVER witnessed before. Hurry, fam. These golden tickets are destined to fly outta here faster than a mid-2000s pop-punk band from the Warped Tour! See ya there, let's make this a nite to REMEMBER!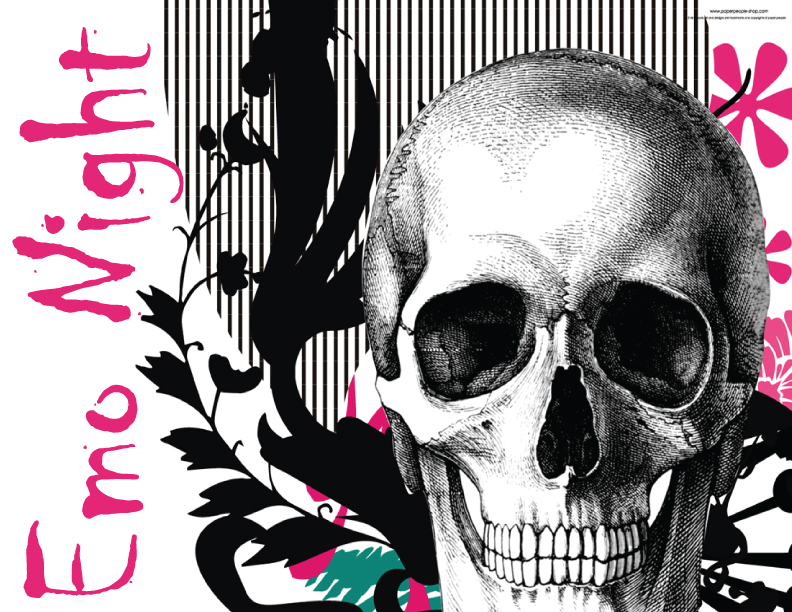 Heads up, all you emo aficionados, punk rock enthusiasts, and nostalgic Gen-Xers! Don't let your summer of '23 pass you by without packing up your emo angst and rocking it out at the EMO NITE CONCERT! Buckle up because it's hitting Ace of Spades in Sacramento, California, August 25, 2023. It's going to be MASSIVE!
Picture this: the pulsing tide of THE CONCERT crowd, emo anthems blasting, your angsty teenage spirit reawakening. This is more than just a TOUR, it's a journey down memory lane. You, and a thousand others, head-bobbing to the iconic riffs and screeching out lyrics that used to be your MSN statuses. IRRESISTIBLE.
The atmosphere? ELECTRIC. And those bands, with their ripped jeans, bedhead hair, and faces straight outta MySpace pictures…man, it's gonna be RAD! They're gonna shred your heart with their guitars and have you chanting along, "I'm not okay" loud enough to shake the city!
Emo Nite gigs have cultivated a reputation for being the ultimate hit of nostalgia fused with the fervor of live music. Having received heaps of accolades for its outstanding performances and iconic lineup, Emo Nite continues to be a must-see TOUR for every emo, punk, and alternative music fan.
ENOUGH TALK! You're going, right?
Just wait till you taste the ambience of the Ace of Spades. This venue? IT'S LEGENDARY. The place has seen more rock and punk legends than you can shake an angry lyric at. Seriously. The walls literally breathe music, and don't even get me started on the acoustic mastery! This isn't just a place; it's an experience. An experience soaked in sweat, saliva, and pure unadulterated ROCK. Sacramento has never sounded better, and with its edgy vibe and raw energy, Ace of Spades is where your teen spirits resurrect.
So, are you ready to revisit high school within the hardcore chromosphere of Ace of Spades? Ready to shout until your voice gives out, with a chorus of riotous punk junkies doing the same? Emo Nite isn't just another concert, cos' there's no 'normal' when music hands out the feels this HEAVY!
Wait no further dudes and dudettes! EMO NITE TICKETS are selling like hotcakes. Grab your TICKET and dive headfirst into a wave of nostalgia you didn't know you missed. Take the plunge. You know you want to. GET YOUR TICKETS NOW and get set to ROCK ON!