Ace of Spades | Sacramento, California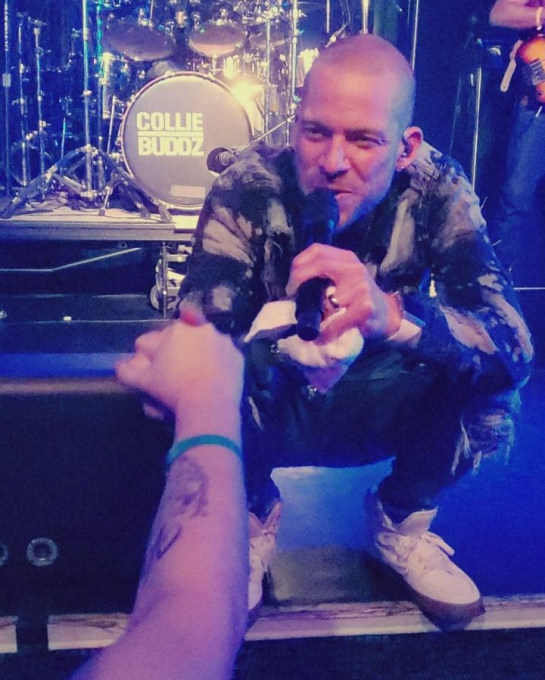 Hey peeps! Burn steady on March 2, with Collie Buddz at Ace of Spades, Sacramento! Our very own Bermuda BANGER is back, bringing his AUTHENTIC reggae vibes and IRRESISTIBLE grooves under one roof. It's more than just a concert, it's a JOURNEY, a spiritual dance with the legend himself.
You don't wanna miss hits like "Come Around" and "Blind to You". Feel them LIVE, in their raw, intoxicating glory, enveloped by the electric energy that is the Collie Buddz concert experience. And when he strikes the first chord of "Love & Reggae", man, you'll feel your heart leap! This concert is not just for your playlists, it's for your SOUL!
So, gear up for the ride on March 2, at the Ace of Spades. PREPARE to lose yourself in the wave of rhythm and unity, this is the EVENT OF THE YEAR! Book your tickets NOW. Be there or be square, folks!
Are you ready for a night of magic and unforgettable vibes? The time has come for you to experience the quintessence of reggae, dancehall, and dub at its best – Collie Buddz is storming the Ace of Spades stage in Sacramento, California on March 2, 2024! Fill your soul with razor-sharp rhythms, jam-packed reggae energy, and transcendent melodies that confirm the diversity and brilliance of this genre. Trust me - you're one ticket away from an evening filled with the laid-back tunes that envelope your spirit and move your feet.
When the lights go down and Buddz strolls onto that stage, you'll feel like you've been transported to a beach in Bermuda, swept away by the resonating lyrics and sun-soaked vibes. His live performances spark nothing short of pure euphoria, with fans forming close-knit communities right before your eyes as they bob their heads in sync and relay his lyrics word-for-word. As a reggae fan, this is one concert you simply can't afford to miss!
About Collie Buddz
When we talk about world-class reggae music ambassadors, it's impossible not to mention Collie Buddz. Hailing from Bermuda, Buddz has become a global supernova whose vibe-rich sound is an infusion of reggae, dancehall, and dub elements layered with his distinctive vocal style. His career is punctuated with numerous billboard charting songs, albums, and awards, including his self-titled debut album in 2007 that ruled the Billboard Top Reggae Albums chart.
Fans and critics alike hail Collie Buddz's live shows as a rejuvenating spiritual experience. The raw electricity buzzing through the crowd as they hang on to every word, every nuance, harmonizes beautifully with Buddz's potent, soul-stirring lyrics. Being part of his audience means becoming part of a community, a family— brothers and sisters in music, if you will!
Ace of Spades Information
Ace of Spades, the epicenter of Sacramento's buzzing music scene, promises a fantastic evening! This legendary venue is renowned for its intimate setting and killer sound system, giving fans unrivaled experiences with their favorite artists. The venue boasts state-of-the-art facilities and a unique atmosphere that resonates beautifully with Collie Buddz's live shows.
Situated at the heart of the R Street District, Ace of Spades offers an unparalleled concert experience with its hip vibe, fantastic bars, and a reputation that draws artists worldwide. Get pumped for good vibes, cold drinks, and an invitation to get down with the beat!
Ticket Information
Tickets for this unique spectacle are available at the Ace of Spades box office. However, for the best resale prices and lowest fees, I highly recommend checking out Ticket Squeeze. They're reputed for their customer-friendly services and provide fans a trusted platform to score affordable tickets to the hottest concerts.
So, are you all set? Be about that action and snap up those tickets! This isn't just a concert; it's a musical communion with the reggae master himself! Your passport to musical nirvana is awaiting, courtesy of Collie Buddz, Ace of Spades, and Ticket Squeeze. Grab your tickets now and be part of the rhythm revolution!